VeoworkVCP2060 Full HD 1080p/2MP USB3.0 SDI & Lan Conferencing Camera Elite with 12x Optical Zoom
Veowork  VCP2060 camera offers perfect functions, superior performance and rich interfaces. The features include advanced ISP processing algorithms to provide vivid images with a strong sense of depth, high resolution and fantastic color rendition. It supports H.264/H.264+ encoding which makes motion video fluent and clear even with less than ideal bandwidth conditions.

VCP2060 employs 1/2.8 inch high quality CMOS sensor. Resolution is up to 1920x1080 with frame rate up to 60fps.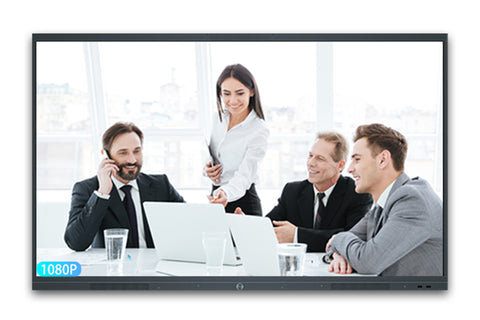 By adopting step driving motor mechanism, VCP2060 camera works with quiet and smooth movement.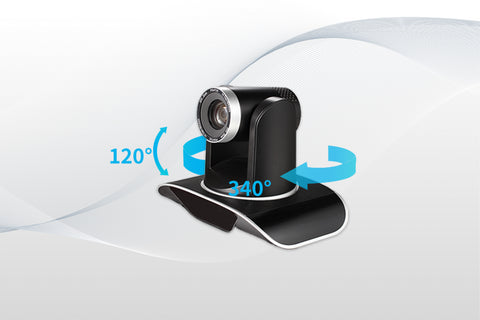 12X, 20X optical zoom lens for options.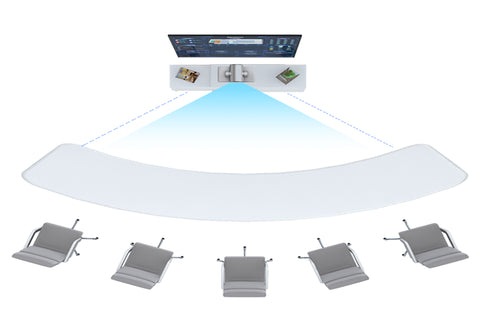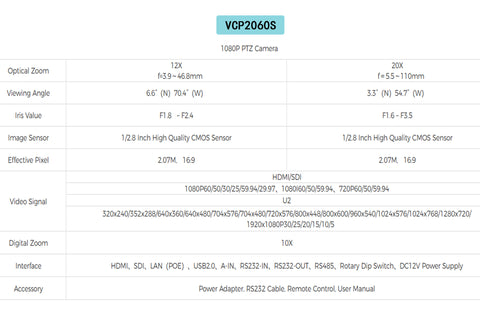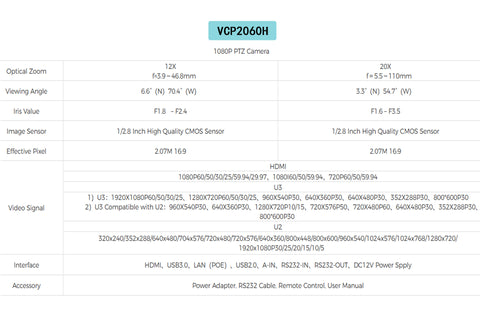 Share