Veowork VS60 Game Capture 1080P120, 4K60 Pass Through with Aluminum Alloy Case
Born to play and passion to achieve
With VS60, enjoy your AAA+ titles in all the graphical glory and easily promote the value of your production.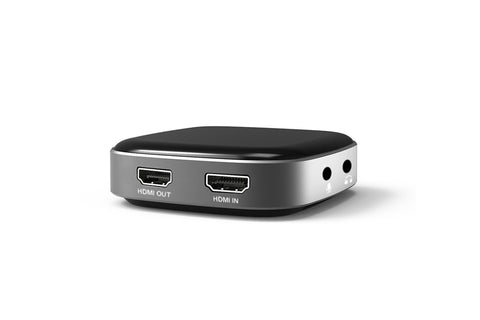 Real Pass Through
While streaming to Twitch or recording for YouTube or TikTok, VS60 lets you play your PS5 and PS4 Pro, Xbox Series X/S, Xbox One X games as intended – in impressive 4K60 quality with absolute zero latency to your TV or monitor.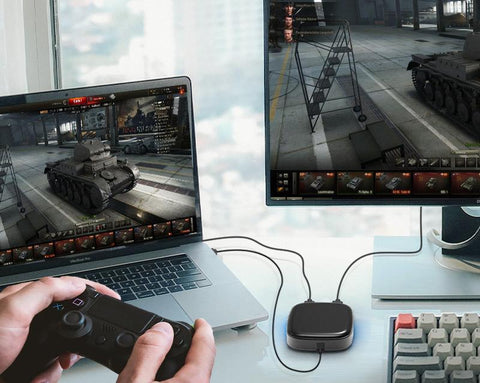 Instant Game View
Now your workflow is powered by high performance encoding chip to achieve ultra-low latency. Even when streaming a surprising number of pixels, you stay accurate and never skip a frame.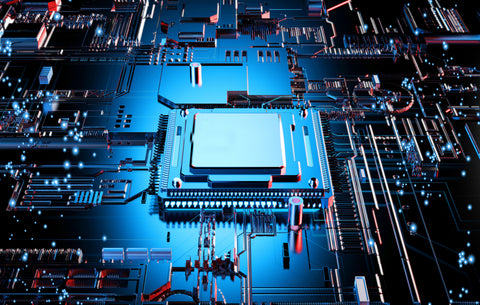 Live Commentary
Real-time interaction with the audience by connecting your microphone to VS60, and it will mix your voice together with games sound to stereo at the same time.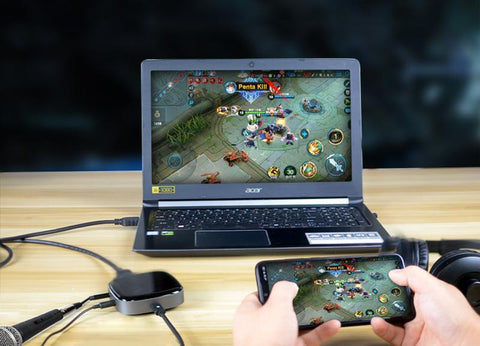 Executive Capture  
VS60 lets you live stream on any platform in record time, streaming in smooth 1080p resolution at 120 fps and 1440p at 60 fps. Plus, it works with Twitch, OBS Studio, TikTok, YouTube, Facebook, Twitter, and every other tool you use.
SPECIFICATION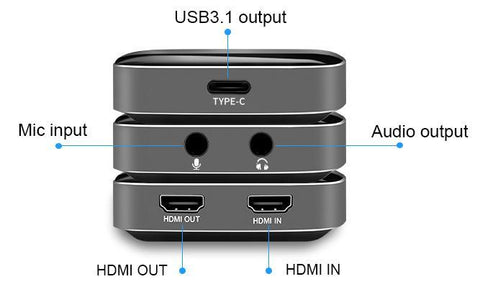 INPUT: HDMI (unencrypted)
OUTPUT: HDMI (lag-free pass-through)
PASSTHROUGH RESOLUTIONS: up to 2160p60, 1080p240
CAPTURE RESOLUTIONS: 2160p30(HDMI input 2160p30 only), 1440p60 , 1080p120/60/50/40/30/25, 720p60, 576p, 480p(When HDMI input 2160p60/50, it captures 1080p only)
CAPTURE FORMAT: YUY2, RGB32,NV12
DIMENSIONS: 80 x 80 x 16 mm /3.15 x 3.15 x 0.63 in
WEIGHT: 250 g / 8.83 oz
SYSTEM REQUIREMENTS
Windows 10 (64-bit) and above; Mac OS 10.13 and above
CPU: 6th generation quad-core Intel Core i5 CPU(i5-6xxx or comparable)
GPU: NVIDIA GeForce GTX 1060
RAM: 8G or above
Port: USB 3.0/3.1/3.2
Packing information:
Box Size: 175*90*55mm
Product Size: 80*80*16mm
Box Weight: 250 g / 8.83 oz
Packing list:
Vide Capture Card x1
Type-C x1
User Manual x1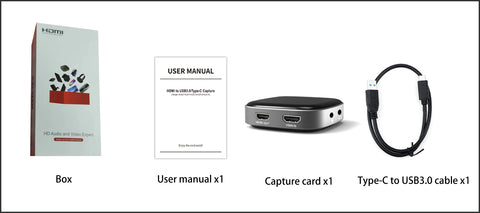 Share